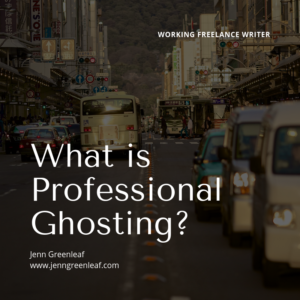 Source: What is Professional Ghosting? – Working Freelance Writer – Medium
Imagine a client contacting you after being referred by a mutual colleague. Initially, the arrangement is exciting, and communications are occurring every one or two days. The work is steady, instructions are clear, and the pay is decent. You feel like everything is moving along well because the feedback is positive.
Then, out of nowhere, nothing.
The communication comes to a halt.
Please follow and like us: